Cape York Peninsula
Outback Australia - Cape York Peninsula
Located at the northeastern tip of Australia, Cape York Peninsula is an exceptional tropical wilderness. In the center of the peninsula is Piccaninny Plains, a region of global significance for conservation. This area contains several diverse ecosystems and serves as a vital corridor connecting the peninsula's east and west coasts. Endemic species such as the palm cockatoo, trumpet manucode, yellow-billed kingfisher, magnificent riflebird, spotted cuscus and the white-streaked honeyeater are found here.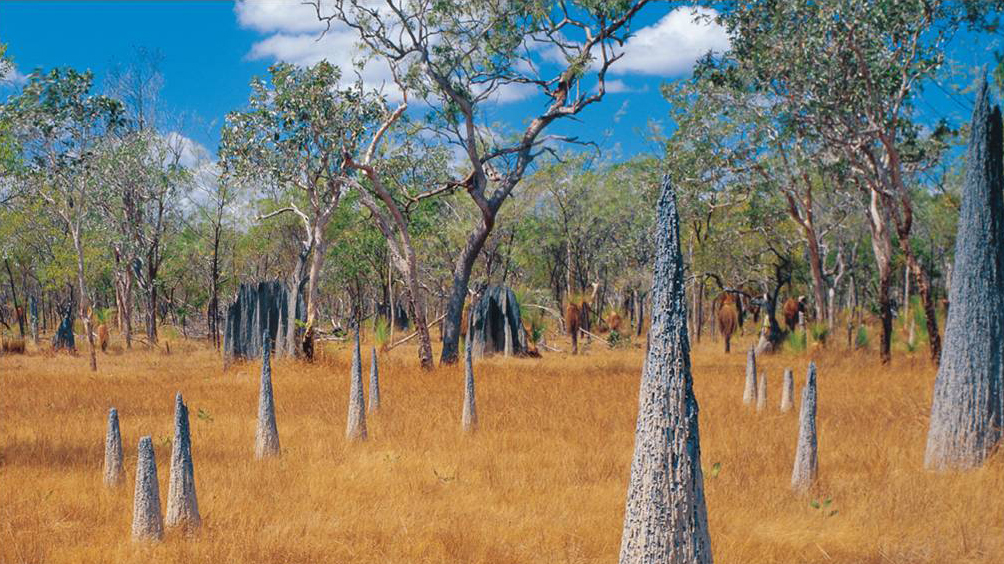 © B.G. Thomson
Cape York Peninsula
Termite mounds mark the landscape of the tropical savanna in Mungkan Kandju National Park.
Much of Cape York Peninsula and its wildlife are under severe threat from feral animals, invasive weeds and wildfires. As a result, many species' populations are in decline and ecosystems are deteriorating.
OUR GOALS
We collaborated with the Australian Wildlife Conservancy to purchase the Piccaninny Plains property for the purpose of establishing a large conservation reserve. We also supported a wildlife survey on the adjacent Kaanju Ngaachi Wenlock and Pascoe River Indigenous Protected Areas by expert naturalists and the Chuulangun Rangers. Data from this survey will provide critical information to help manage this large, species-rich conservation area in the future.