Tallurutiup Imanga
Tallurutiup Imanga (formerly known as Lancaster Sound), at the eastern entrance of the Northwest Passage, is home to Inuit communities with a long history of living in harmony with their environment. An area of stunning coastal beauty, it is surrounded by steep ice-covered mountains, river valleys, fjords, tidewater glaciers, barrier islands, lagoons, dramatic cliffs, and vegetation-covered plains. It is also one of the Arctic's most biologically productive marine areas.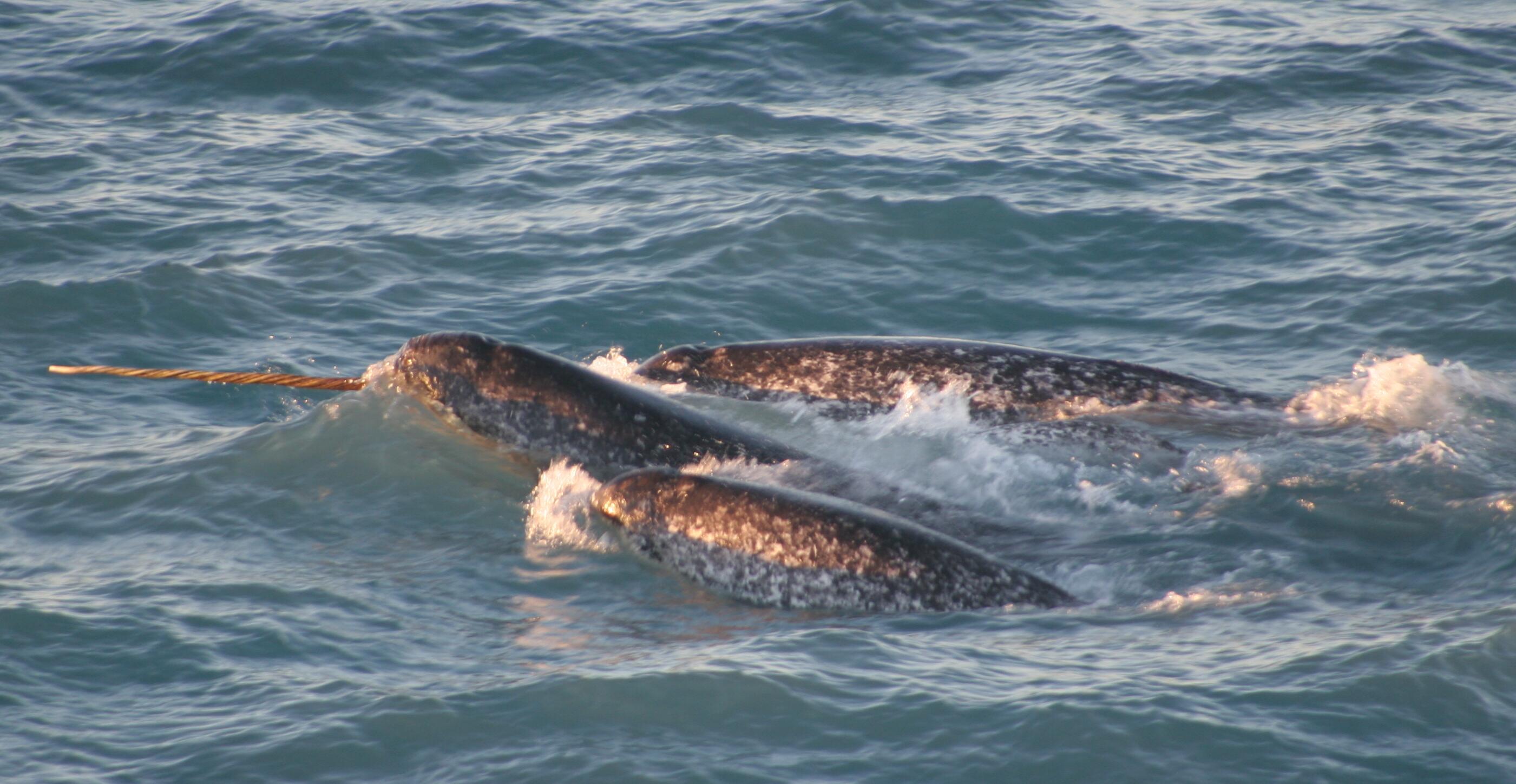 © Kristin Laidre
Ecological value: Residents of the Nunavut communities of Pond Inlet, Arctic Bay, Grise Fiord, Clyde River, and Resolute Bay hunt and fish in these waters and depend on this traditional way of life for their economic and cultural well-being. Arctic cod is the lynchpin of the Tallurutiup Imanga ecosystem, swimming in schools as large as 30,000 tons. Cod is a primary food source for one of the richest marine mammal populations in the world. Most of the world's narwhal and one-seventh of its beluga whales—as well as bowhead whales; walruses; and ringed, harp, and bearded seals—use the waters of Tallurutiup Imanga for feeding, giving birth, and migrating.
These waters are also essential to the survival of several million seabirds that occur in concentrations not found anywhere else in the Arctic. Northern fulmar, dovekie, black-legged kittiwake, thick-billed murre, black guillemot, glaucous, Ross and ivory gulls, phalarope, brant, and snow geese thrive here.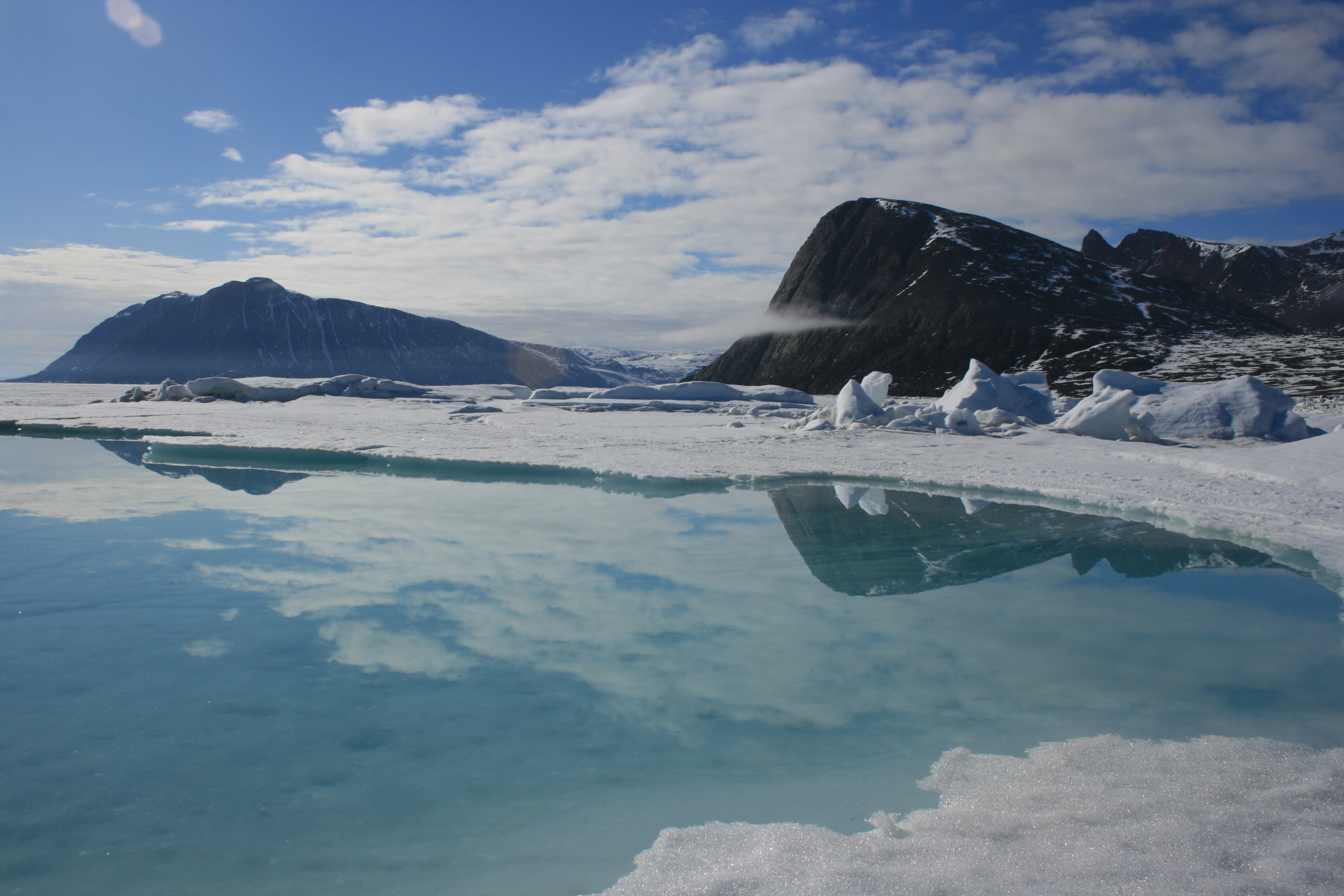 © Christopher Debicki
Cultural value: Tallurutiup Imanga historically has been covered by ice for nine months of the year but is in transition as climate change causes the retreat of sea ice and dramatically affects local people and wildlife. Inuit have relied for thousands of years on the sound's natural abundance for food, clothing, and shelter and began seeking its protection when oil and gas development was proposed in the late 1960s.
Toward a National Marine Conservation Area designation: The biological significance of Lancaster Sound was documented in an early 1980s study sponsored by Indian and Northern Affairs Canada. Parks Canada then proposed in 1987 that Lancaster Sound be protected and began a feasibility study of an area roughly 48,000 square kilometres (18,500 square miles)—twice the size of Lake Erie. That project was put on hold at the request of Inuit until the Nunavut Land Claims Agreement was finalized.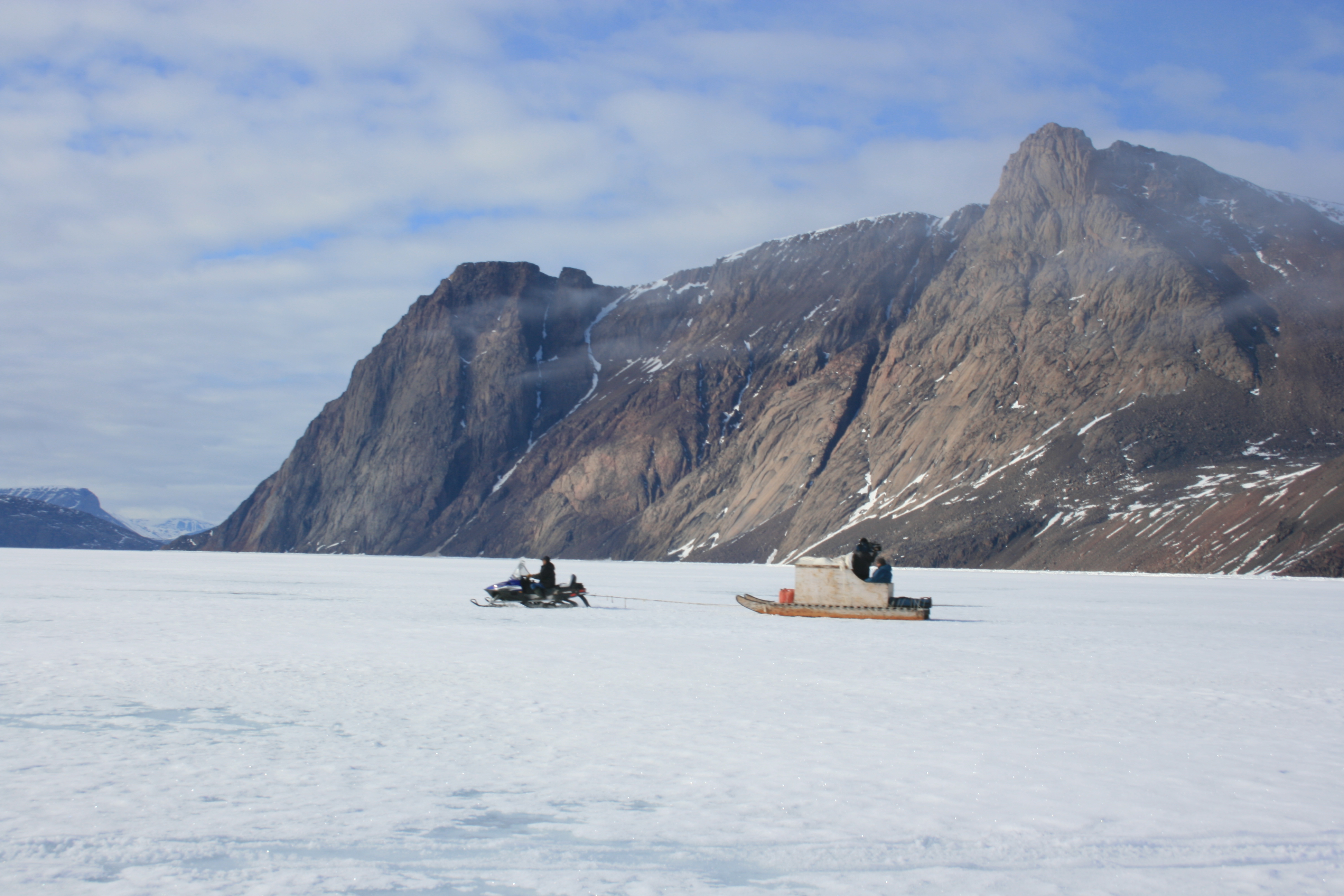 © Christopher Debicki
Under federal law, a National Marine Conservation Area is protected from ocean dumping, undersea mining and energy exploration, and overfishing. The 1993 Nunavut Land Claims Agreement provided additional opportunities for Inuit-designed conservation measures and set up a process for Inuit to fully participate in creating proposed National Marine Conservation Areas through negotiation of an Inuit Impact and Benefit Agreement.
The Qikiqtani Inuit Association (QIA) signed a memorandum of agreement in December 2009 with the Government of Nunavut and Parks Canada to begin evaluating the feasibility of a National Marine Conservation Area.
In June 2016, Shell Oil relinquished offshore oil and gas leases totaling 8,700 square kilometres (3,400 square miles) just east of Tallurutiup Imanga, clearing the way for the federal government to expand the park boundaries according to the QIA's recommendations to a total of 109,000 square kilometres (42,000 square miles).
Parks Canada and QIA announced the final boundary recommendations in August 2017. The last step in establishing National Marine Conservation Area status is for Parks Canada and Inuit to negotiate the terms of active Inuit participation in the park's operation and management, as required in the Nunavut Land Claims Agreement.
The Arctic Heritage and Beauty of Tallurutiup Imanga (Lancaster Sound)