The world's oceans are vitally important to all life on Earth. However, human activities are altering marine ecosystems in highly detrimental ways. To better protect our oceans, we need a greater understanding of how serious threats – overfishing, widespread pollution and global climate change – are altering these environments.
To improve our knowledge of ocean ecosystems and the life they support, the Ocean Science Division pursues a diverse portfolio of projects related to marine conservation. We develop and support scientific research, technical analyses and syntheses of scientific information that help to explain critical emerging issues, inform policy and advance solutions to conservation problems.
As part of our work, Pew funds the Sea Around Us Project at the University of British Columbia. The project has assembled global databases of fisheries information, including catches, prices, distribution of commercial marine species and marine protected areas. The project analyzes and maps data, documents the impact of fisheries, and devises recommendations to reverse harmful trends.
Report

Forage Fish in the California Current
Our Work
View All
A new study shows for the first time that fishing likely worsens population collapses in a group of small but important species known as forage fish. Some of the largest fisheries in the world target forage fish, such as anchovies and sardines. These "baitfish" are also a key source of food for larger marine animals, including tuna, salmon, seabirds, and whales. Read More

A new study shows for the first time that fishing is likely to worsen population collapses in a group of small but important species known as forage fish. Read More

Fifty years ago, sea otters were so sought after for their fur that they disappeared from the Canadian coast. But now they're bouncing back and—as seen in this video—competing with humans for the region's shellfish. Read More
Walking Shark Discovery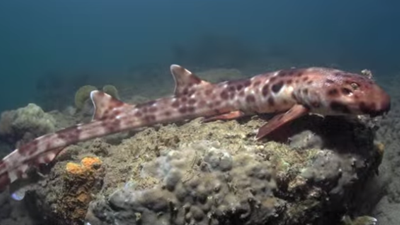 Related Projects