A Ban on Discarding Fish
Discarding unwanted fish—sometimes up to 90 percent of the total catch, is an enormous waste of marine resources. However, by 2019 the reformed CFP requires EU fishermen to retain virtually all commercial catches. The fish must be kept on board, landed and counted against their total quota. This regulation will be phased in gradually between 2015 and 2019 to give fishermen time to adjust to it.
Some of the exceptions agreed to during the CFP reform negotiations, however, will complicate monitoring and enforcement of the discards ban. Pressure is already building to allow even more exceptions to the new regulation.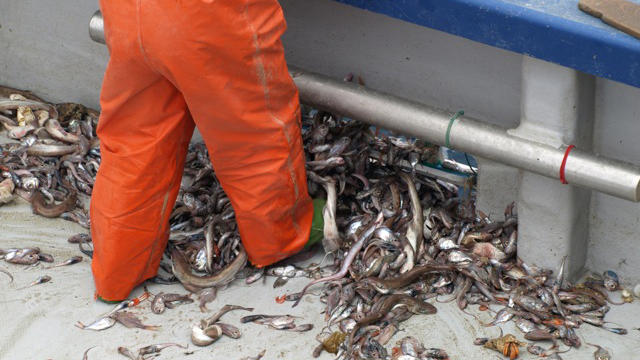 © OCEAN2012
Bycatch and fish selection on a fishing vessel in Motril, Spain.