Infographics: From Barracks to Battlefield
The U.S. military leads clean energy innovation. With investments focused on vehicle technologies, advanced biofuels and energy efficiency, the Department of Defense (DoD) is a pioneer of the nation's energy and economic future.
Read the Pew report: From Barracks to the Battlefield: Clean Energy Innovation and America's Armed Forces.
View and download informational charts about DoD's clean energy innovation.
---
Installation Energy Test Bed Project Locations
Download chart (PDF)
---
DoD Energy Costs
Download chart (PDF)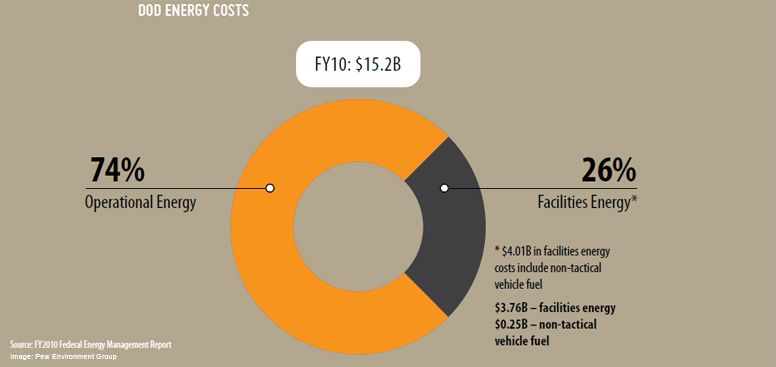 ---
DoD Energy Costs, FY2010 (Acquisition, Technology and Logistics)
Download chart (PDF)
---
DoD Renewable Energy Trend Toward 25% Goal
Download chart (PDF)