Related Resources
The Mid-Atlantic Fishery Management Council today raised the summer flounder quota for the fourth year in a row. The council acted on recommendations from scientific advisers whose preliminary data indicates that the summer flounder population has been fully rebuilt to a healthy level in 2011, nearly two years ahead of the congressionally mandated deadline.
The new annual catch limit, set at 35.55 million pounds for 2012 (PDF), represents an increase of 1.6 million pounds. This is a 125 percent increase from 2008. This is a success story for the policies that were put in place to stop overfishing and rebuild depleted fish populations.
In 1989, the mid-Atlantic population of summer flounder, also known as fluke, was less than 15 percent of a healthy level, yet fisheries managers allowed overfishing—taking fish from the ocean faster than they can reproduce—to continue for more than a decade. Congress and a federal court decision finally required managers to heed scientific data on this species and implement a realistic plan to restore it. Despite repeated claims that the rebuilding goal and timeline would be impossible to meet and could potentially lead to economic ruin, these fish are now thriving, and coastal communities are enjoying the related economic and environmental benefits.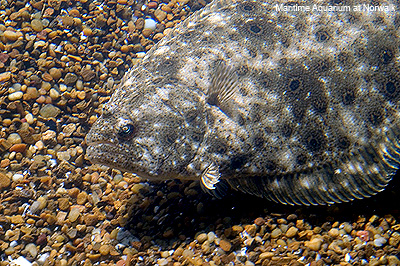 Lee Crockett, director of federal fisheries policy for the Pew Environment Group, said, "A fully rebuilt summer flounder population will be an historic achievement for the Mid-Atlantic Fishery Management Council and the country."
What does this mean for summer flounder and fishery management? The continual increases in annual quotas for summer flounder illustrates that the rebuilding provisions of the Magnuson-Stevens Fishery Conservation and Management Act—the primary federal law that governs management of ocean fish populations—are working. When fisheries managers apply science and follow the law, they can achieve remarkable successes that benefit fishermen, coastal economies and the environment.