Press Release
Pew Applauds Congress for Finding Common Ground
Wilderness measures in five states pass U.S. House of Representatives, sent to U.S. Senate
WASHINGTON — The Pew Charitable Trusts applauded the U.S. House of Representatives today for collaborating to pass six wilderness bills, which were attached to the defense authorization legislation. The Senate is expected to vote on the legislation shortly. The measures will safeguard parts of the Sangre de Cristo Mountains in New Mexico, western Montana's Rocky Mountain Front, snow-capped peaks of the Alpine Lakes in Washington state, and Colorado's Hermosa Creek watershed, as well as Lyon county's rugged canyons and the Pine Forest range in northern Nevada.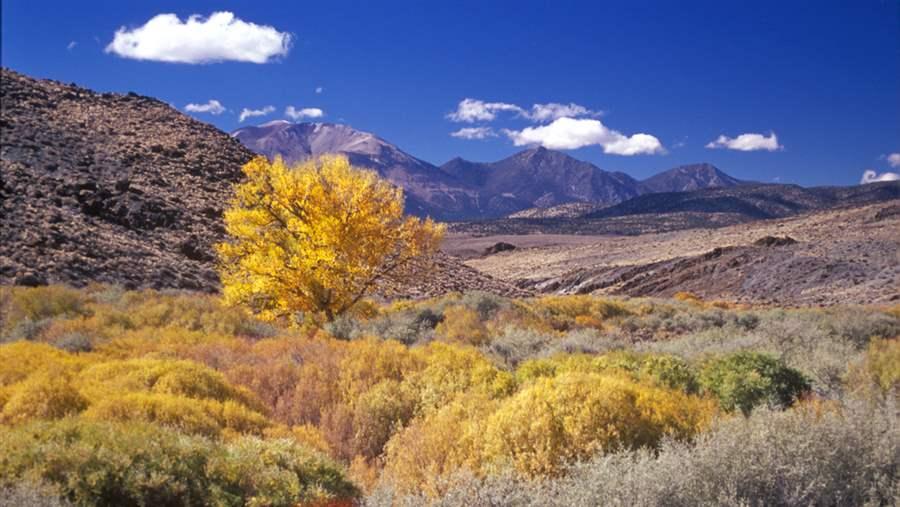 © Brian Beffort
Wovoka Proposed Wilderness
Wovoka and the Pine Forest Range wilderness areas are part of legislation passed by the U.S. House of Representatives.
"Passage of these conservation bills is a hopeful sign that Congress can work across party lines and find common ground," said Mike Matz, Pew's director of U.S. public lands. "Members have clearly heard from their constituents that they expect lawmakers to join together to get things done for the country. The largely bipartisan wilderness legislation was crafted with the help and support of local communities, and it reflects democracy at its best."
The measures passed today are:
Columbine-Hondo Wilderness to protect 45,000 acres of wilderness north of Taos, New Mexico, in the Carson National Forest.
Rocky Mountain Front Conservation Management Area and wilderness additions to safeguard 275,000 acres of rugged public land in western Montana. The bill will add 50,500 acres to the Bob Marshall Wilderness and 16,700 acres to the Scapegoat Wilderness, and it will also designate another 208,000 acres as conservation management areas while prioritizing noxious-weed eradication and prevention on these public lands.
Alpine Lakes Wilderness additions and Pratt and Middle Fork Snoqualmie Rivers protection to expand Washington state's existing 394,000-acre Alpine Lakes Wilderness by 22,100 acres and designate parts of the Middle Fork Snoqualmie and Pratt Rivers as wild and scenic.
Hermosa Creek watershed protection to conserve the 108,000-acre Hermosa Creek Watershed in the San Juan National Forest of southwestern Colorado.
Wovoka Wilderness—named for a Northern Paiute leader—to preserve 48,000 acres of historic, cultural, and natural resources in Lyon County, Nevada. It will convey 12,500 acres of land to the city of Yerington for economic development surrounding a copper mine.
Pine Forest Range Wilderness to safeguard 26,000 acres in northwestern Nevada.
"The Pew Charitable Trusts has been working with our state and local partners to protect these special wild places, in some cases for a decade," said Matz. "Passage of these bills by the U.S. House of Representatives is an early holiday gift for the American people. We urge quick action by the Senate, so that these pristine lands can be enjoyed as they are for years to come."
---
The Pew Charitable Trusts is driven by the power of knowledge to solve today's most challenging problems. Learn more at www.pewtrusts.org.