Project Update, Press Release
Strategies to Improve the Housing Market: Speaker Bios
Pew held a conference on June 20, 2012 led by Senior Advisor Sheila Bair. "Strategies to Improve the Housing Market" brought together leading thinkers across the country to analyze the scope and scale of challenges facing the housing market and possible solutions. View the speaker bios below.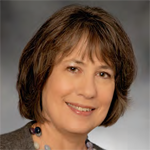 Sheila C. Bair served as chairman of the Federal Deposit Insurance Corporation during one of the most turbulent economic eras in history. With the collapse of U.S. and global markets, Bair worked diligently to bolster public confidence and financial system stability. Her efforts and dedication established her as an ardent advocate and innovator of policies to end the doctrine of "too big to fail: and taxpayer bailouts. Bair has been lauded for her fierce advocacy of the public interest in the New York Times, the Wall Street Journal, the Guardian, Financial Times, and the New Yorker. As Time magazine stated in selecting her as one of its 100 most influential people, she has been "the little guy's protector in chief." Additionally, Bair has received numerous honors, including the John F. Kennedy Profile in Courage Award and being twice named Forbes magazine's second-most-powerful woman in the world after Germany's Angela Merkel. She now serves as a senior advisor to Pew and is the chair of the newly formed Systemic Risk Council.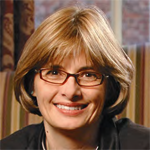 Vicki Been, New York University

Vicki Been is the Boxer Family Professor of Law at New York University School of Law; affiliated professor of public policy, NYU Wagner Graduate School of Public Service; and faculty director, NYU's Furman Center for Real Estate and Urban Policy. Been works at the cutting edge of legal scholarship where land use, urban policy, and housing intersect. She has been on faculty at NYU Law School since 1990 and currently is focused on research to assess the effects of the mortgage foreclosure crisis on neighborhoods, families, and children, and the role that zoning and other regulations play in shaping development patterns. Been is a 1983 graduate of New York University School of Law, where she was a Root-Tilden Scholar. She clerked for Judge Edward Weinfeld of the Southern District of New York and for Justice Harry Blackmun of the Supreme Court of the United States.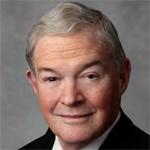 Senator Christopher S. "Kit" Bond, Thompson Coburn LLP

Christopher S. "Kit" Bond is a partner in the Public Finance and Public Law practice group at Thompson Coburn LLP. He is a sixth-generation Missourian, born in St. Louis in 1939. Bond graduated cum laude from the Woodrow Wilson School at Princeton University and received his law degree from the University of Virginia. In 1973, Bond became the 47th governor of Missouri and was elected to a second term in 1980. As governor, he worked to ensure affordable public housing was available. Beginning in 1987, he served Missouri in the U.S. Senate. Missouri voters returned him to the Senate in 1992, 1998, and 2004. As a senior member of the Senate Appropriations Committee and ranking member of the subcommittee that funds housing programs, Bond became known as an advocate for improving public housing, enhancing community development, reducing lead-paint poisoning among children in public housing, and fighting to end homelessness.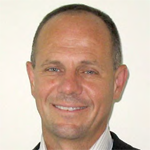 Alan L. Boyce, Absalon Project

Alan L. Boyce is chief executive officer of Absalon, a joint venture between affiliates of Soros Fund Management and VP Securities, where he works to implement beneficial aspects of the Danish mortgage system in the United States and around the world. From 2007 to 2008, Boyce was senior managing director at Countrywide Financial, overseeing secondary markets, securities and loan purchase activities, commercial mortgage origination, MSR hedging, reinsurance, and compliance with the Community Reinvestment Act. Prior to joining Countrywide, he served as director of special situations at Soros Fund Management LLC, managing a portfolio of assets of the Quantum Funds and Soros' investments in Latin America. Previously, he was managing director at Bankers Trust for 14 years and worked for the Federal Reserve Board in Washington, DC. Boyce holds an MBA from Stanford University and a bachelor of arts in economics from Pomona College, where he graduated magna cum laude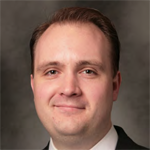 Thomas J. Fitzpatrick IV, Federal Reserve Bank of Cleveland

Thomas J. Fitzpatrick IV is an economist in the Community Development Department at the Federal Reserve Bank of Cleveland. His primary fields of interest are housing finance, particularly residential mortgage-backed securitizations, loss-mitigation strategies, and the remediation of vacant and abandoned real property. He also is interested in financial regulation, consumer finance, and community development. From 2007 to 2009, he was a research associate and visiting scholar at the Federal Reserve Bank of Cleveland. He has also worked as an investment advisor in the retirement plan industry. Fitzpatrick received his JD from Cleveland-Marshall College of Law at Cleveland State University and his bachelor's degree from the College of Wooster. As a member of the Ohio Bar Association, he is licensed to practice law in Ohio. Fitzpatrick also serves on the Board of Directors for the Cuyahoga County Land Bank.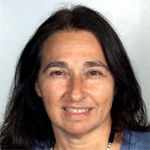 Laurie S. Goodman, Amherst Securities Group LP
Laurie S. Goodman is a senior managing director at Amherst Securities Group LP, where she is responsible for strategy and business development. Goodman joined the firm in December 2008, assembled the strategy team, and began publication of the Amherst Mortgage Insight. From 1993 to 2008, she was head of global fixed income research and manager of U.S. securitized products research at UBS and predecessor firms. Prior to that, Goodman spent 10 years in senior fixed income research positions at Citicorp, Goldman Sachs, and Merrill Lynch and was a mortgage portfolio manager and senior economist at the Federal Reserve Bank of New York. Goodman holds a BA in mathematics from the University of Pennsylvania and MA and PhD degrees in economics from Stanford University. She has published more than 180 journal articles and co-authored and co-edited five books. She was inducted into the Fixed Income Analysts Hall of Fame in 2009.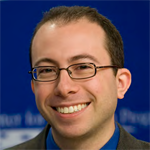 Andrew Jakabovics, Enterprise Community Partners

Andrew Jakabovics is senior director for policy development and research at Enterprise Community Partners, a national nonprofit organization that creates opportunity for low- and moderate-income people through fit, affordable housing in diverse, thriving communities. Prior to joining Enterprise, he served as senior policy advisor to the assistant secretary for policy development and research at the U.S. Department of Housing and Urban Development, providing policy recommendations and analysis to the assistant secretary, secretary, and other senior staff. His primary focus was on housing finance reform, particularly access and affordability. In addition, he devoted attention to foreclosure prevention through improving opportunities for modifications and to mitigating foreclosure impacts on neighborhoods and communities. Previously, Jakabovics served as associate director for housing and economics at the Center for American Progress, where he authored some of the earliest policy responses to the foreclosure crisis, including proposals for mortgage restructuring, foreclosure mediation, and REO rental.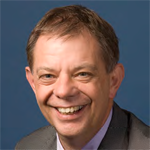 Andrew N. Jennings, FICO
Andrew N. Jennings joined FICO (Fair Isaac Corporation) in 1994 as director of European operations in the U.K. Since then, he has managed a number of business units including financial services, customer management, and international sales and delivery. He is currently senior vice president and chief analytics officer responsible for analytic strategy and development. Immediately before taking this role he was responsible for software and analytic product management of FICO's origination, fraud, customer management, and collections offerings. Prior to joining FICO, Jennings worked in credit risk management for Abbey National plc and Barclays plc. He also served as a lecturer in economics and econometrics at the University of Nottingham. He has a BA and PhD in economics and an MSc in agricultural economics.
Carol H. Larson, Deloitte
Carol H. Larson has spent virtually her entire career with Deloitte in financial services. She has been a partner in the assurance and enterprise risk services practice since 1989. As an audit partner, she has been responsible for the audits of banks, thrifts, credit unions, mortgage bankers, finance companies, trust funds, and securities firms. Larson has provided services to some of Deloitte's largest and most complex financial services clients. She is the lead client service partner for Ally Financial (formerly GMAC) and the Federal Reserve System and was previously the lead partner for PNC Financial Services and Fifth Third Bancorp, among others. She also has served as the global advisory partner for Ally Financial, Discover Financial, and E*TRADE Financial. Larson received a bachelor's degree in business administration (accounting) from Bowling Green State University. She is a member of the American Institute of Certified Public Accountants.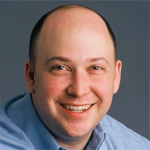 Adam J. Levitin, Georgetown University
Adam J. Levitin is a professor of law at the Georgetown University Law Center. He teaches and writes in the areas of bankruptcy, commercial law, and financial regulation, with particular focuses on consumer finance and debt restructuring. Before joining the Georgetown faculty, Levitin practiced in the Business Finance and Restructuring Department of Weil, Gotshal & Manges LLP in New York and served as law clerk to Judge Jane Richards Roth on the US Court of Appeals for the Third Circuit. While at Georgetown, he has served as special counsel to the Congressional Oversight Panel and as the Robert Zinman Scholar in Residence at the American Bankruptcy Institute. Levitin holds a JD from Harvard Law School, an MPhil and an AM from Columbia University, and an AB from Harvard College.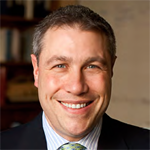 Christopher J. Mayer, Columbia Business School
Christopher J. Mayer is Paul Milstein Professor of Real Estate, Finance, and Economics at Columbia Business School and co-director of the Richman Center for Business, Law, and Public Policy. His research explores a variety of topics in real estate and financial markets, including housing cycles, mortgage markets, debt securitization, and commercial real estate valuation. Mayer serves as a visiting scholar at the Federal Reserve Bank of New York, a research associate at the National Bureau of Economic Research, and a member of the Academic Advisory Board for Standard & Poor's and the World Economic Forum Real Estate Council. Mayer previously served as senior vice dean at Columbia Business School and held positions at the Wharton School, the University of Michigan, Harvard Business School, and the Federal Reserve Bank of Boston. He holds a BA in math and economics from the University of Rochester and a PhD in economics from Massachusetts Institute of Technology.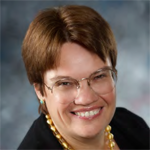 Patricia A. McCoy, University of Connecticut School of Law
Patricia A. McCoy is the Connecticut Mutual Professor in Insurance Law and heads the Insurance Law Center at the University of Connecticut School of Law. She recently returned to academe from the Consumer Financial Protection Bureau, where she established the Mortgage Markets division in 2011. McCoy received her JD from the University of California at Berkeley and clerked for the late Honorable Robert S. Vance on the U.S. Court of Appeals for the Eleventh Circuit. Before entering academe, McCoy was a partner at the law firm of Mayer, Brown in Washington, DC. Later, from 2002 through 2004, she served on the Consumer Advisory Council of the Federal Reserve Board. She spent the 2002 –2003 school year as a visiting scholar at the Massachusetts Institute of Technology Economics Department. McCoy has written three books, and numerous articles and book chapters on consumer protection regulation and financial services law.
Edward R. Morrison, Columbia Law School
Edward R. Morrison is the Harvey R. Miller Professor of Law and Economics at Columbia Law School. He received his JD and PhD in economics from the University of Chicago and his bachelor's degrees in accounting and economics from the University of Utah. Before joining Columbia, he clerked for Judge Richard A. Posner of the U.S. Court of Appeals for the Seventh Circuit and for Justice Antonin Scalia of the Supreme Court of the United States. Morrison's work addresses issues in corporate reorganization, the bankruptcy code's safe harbors for financial contracts, resolution procedures for systemically important institutions, consumer and small business bankruptcy, and mortgage markets. His scholarly writing has appeared in several books and in the Journal of Law and Economics, Journal of Legal Studies, Columbia Law Review, Yale Journal on Regulation, Journal of Legal Analysis, American Bankruptcy Law Journal, American Bankruptcy Institute Law Review, and other academic publications.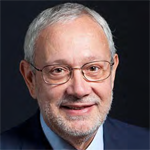 Lewis S. Ranieri, Ranieri Partners LLC
Lewis S. Ranieri serves as chairman and president of Ranieri & Co., Inc., a private investment advisor and management corporation, and he is founder and chairman of Ranieri Partners Management LLC and its investment management companies focused on financial service opportunities. He previously was the prime originator and founder of Hyperion Partners. Prior to forming Hyperion in 1988, Ranieri had been vice chairman of Salomon Brothers, Inc. He is generally considered to be the "father" of the securitized mortgage market. Ranieri helped develop the capital markets as a source of funds for housing and commercial real estate, established Salomon's leadership position in the mortgage-backed securities area, and also led the effort to obtain federal legislation to support and build the market. At Salomon, Ranieri had responsibility for the firm's activities in the mortgage, real estate, and government-guaranteed areas.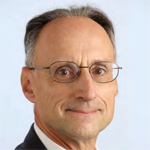 Nicolas P. Retsinas, Harvard Business School
Nicolas P. Retsinas is a senior lecturer in real estate at the Harvard Business School, director emeritus of Harvard's Joint Center for Housing Studies, and lecturer at the Graduate School of Design. Previously, Retsinas served as assistant secretary for housing-federal housing commissioner at the U.S. Department of Housing and Urban Development; as director of the Office of Thrift Supervision; and on the Federal Housing Finance Board and the boards of the Federal Deposit Insurance Corporation and the Neighborhood Reinvestment Corporation. He received a Meritorious Service Award from the U.S. Treasury Department in 1997, the Excellence in Public Service Award from the Rental Housing Association in 1998, and the Housing Leadership Award from the National Low Income Housing Coalition in 2001. Retsinas holds a master's in city planning from Harvard and an AB in economics from New York University. In 2008, he received an honorary doctorate in public service from Rhode Island College.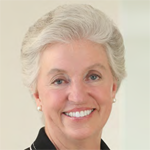 Rebecca W. Rimel, The Pew Charitable Trusts
Rebecca W. Rimel joined Pew's staff in 1983 and became executive director in 1989 and president and chief executive officer in 1994. She came to Pew from the University of Virginia Medical Center, where she was head nurse in the emergency department and assistant professor of neurosurgery, the first nurse to hold a faculty position in the university's medical school. Presently, she is a director of Deutsche Bank/Scudder Funds and CardioNet and is emeritus trustee of Monticello-The Thomas Jefferson Foundation. She is a member of the American Philanthropic Society, as well as a fellow of the College of Physicians of Philadelphia. Rimel received a bachelor of science degree, with distinction, from the University of Virginia and a master's of business administration from James Madison University.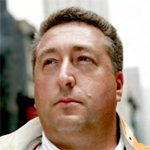 Barry L. Riholtz, Fusion IQ and the Big Picture
Barry L. Ritholtz is one of the few strategists who saw the coming housing implosion and derivative mess far in advance, issuing warnings about the market collapse and recession in time for his clients and readers to seek safe harbor. In 2010, he was named one of the "15 Most Important Economic Journalists" in the United States. Ritholtz writes a column on investing for the Washington Post and contributes occasional columns to Barron's and Bloomberg. His book, Bailout Nation, was published by Wiley in 2009. Ritholtz is CEO and director of equity research at Fusion IQ, an online quantitative research firm. Beyond his commentary and published articles, Ritholtz also authors "the Big Picture"—a leading financial weblog, generating several million page views per month. He performed his graduate studies at Yeshiva University's Benjamin N. Cardozo School of Law in New York, where he focused on economics, antitrust, and corporate law.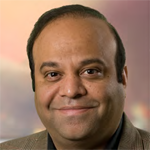 Shubh Saumya, Boston Consulting Group
Shubh Saumya is a partner in Boston Consulting Group's (BCG) financial services and public sector practice areas with specific focus on capital markets, mortgage finance, and wealth/asset management. During his 16- year consulting career, he has advised leading originators, mortgage insurers, securitizers, investors, and rating agencies specifically in the mortgage finance space. Prior to joining BCG, Saumya was a partner at Booz & Company and a mortgage-backed securities trader for Citi. He holds an MBA in finance from Columbia Business School and a BTech in electrical engineering from the Indian Institute of Technology, Delhi. He is the author of several articles on capital markets-related themes and has been cited/quoted in leading publications such as the Economist, Financial Times, the New York Times, Euromoney, Barron's, American Banker, CNBC, and Bloomberg.
Nick Timiraos, The Wall Street Journal
Nick Timiraos is a reporter for the Wall Street Journal, where he has covered housing and mortgage markets, including the GSEs, the FHA, and housing finance policy since 2008. Previously, he covered the 2008 presidential election, travelling with the Obama campaign. Timiraos joined the staff of the Journal in 2006. He graduated from Georgetown University and lives in New York.
Susan M. Wachter, University of Pennsylvania
Susan M. Wachter is co-director of the Penn Institute for Urban Research, Richard B. Worley Professor of Financial Management, and professor of real estate and finance at the Wharton School of the University of Pennsylvania. She recently published The American Mortgage System: Crisis and Reform (Penn Press 2011), co-edited with Marvin Smith. Wachter served as assistant secretary for policy development and research at the U.S. Department of Housing and Urban Development, a president-appointed and Senate confirmed position, from 1998 to 2001. A former chairperson of the Wharton Real Estate Department, Wachter has served as president of the American Real Estate and Urban Economics Association, is the author of more than 150 publications, and is former co-editor of Real Estate Economics. She is invited regularly to testify before Congress on mortgage policy and housing markets and frequently is asked to comment on these issues on national media.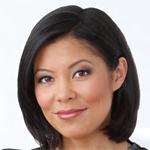 Alex Wagner, MSNBC
Alex Wagner is the host of MSNBC's NOW with Alex Wagner (weekdays at noon ET). Wagner had been an MSNBC analyst and a frequent MSNBC guest since 2010. Most recently, she was a reporter with Huffington Post, where she covered innovation in the American economy. Prior to this, Wagner served as the White House correspondent for Politics Daily. From 2007 to 2009, she was executive director of Not On Our Watch, an advocacy and grant-making nonprofit founded by actors George Clooney, Matt Damon, Brad Pitt, and Don Cheadle, with the goal of stopping and preventing mass atrocities. From 2004 to 2007, she was editor-in-chief of the Fader magazine, covering cultural movements around the globe from Brazil to China to South Africa. She also has served as cultural correspondent for the Center for American Progress. Wagner is a native of Washington, DC and attended Brown University.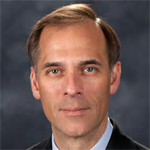 Mark M. Zandi, Moody's Analytics
Mark M. Zandi is chief economist of Moody's Analytics, directing economic research. Zandi is co-founder of Economy.com, which Moody's purchased in 2005. Zandi's broad research interests encompass macroeconomics, financial markets, and public policy. His recent research focused on foreclosure mitigation policy and the determinants of mortgage foreclosure and personal bankruptcy. He has analyzed the economic impact of various tax and government spending policies and assessed the appropriate monetary policy response to asset market bubbles. Zandi is the author of Financial Shock: A 360º Look at the Subprime Mortgage Implosion, and How to Avoid the Next Financial Crisis, described by the New York Times as the "clearest guide" to the financial crisis. His forthcoming book, Paying the Price, provides a roadmap for meeting the nation's fiscal challenges. Zandi earned his BS from the Wharton School of the University of Pennsylvania and his MA and PhD at the University of Pennsylvania.
Strategies to Improve the Housing Market > Speaker Bios